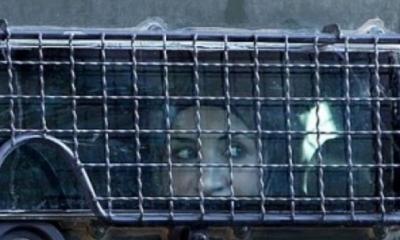 On 17 Dec 2018 Addameer's lawyer and director Sahar Francis visited al-Demon prison were all Palestinian women detainees are held currently. Sahar's visit did not last for even 15 minutes as the prison administration canceled the visit and informed Sahar that there is an emergency situation.
It came to Addameer's knowledge today, 18 Dec 2018 that women in detention are still targeted especially those who were transferred from Hasharon prison after protesting the operation of the cameras.
Prisoners at al-Damon informed Addameer's lawyers that the prison administration asked some workers from the civil prisoners to repair the sewage system in room number 11 in the Women section at Al-Damon. The room has 7 women prisoners who went into their recreational time during the reparations. Though, the deputy administrator of the women's section claimed that she have asked the women to stay in the toilet during the reparations rather than the yard. The women reaffirmed that they did not know of such a request and this is why they went to the yard to take their recreational time.
The women in detention added that the prison administration got outraged and took the prisoner Yasmin Sha'ban to isolation. Yasmin was put in the lawyer's visit room form 12 PM until 5:30 PM and she was sentenced in a disciplinary hearing to have no family visits for a month, a fine of 100 – 600 Shekels from the canteen money, and to receive no letter for two months.
In addition to the measures taken against Yasmin, Israeli forces raided room number 11 and confiscated all electronic equipment except for one heater. All of this led the girls in this room to protest through refusing the recreational time, and this led the administration to let Yasmin out of isolation at 5:30 PM as mentioned before. The prison administration informed the women in the room that they will have a disciplinary hearing.
Addameer sees that there is direct targeting to women in detention especially those who were transferred from Hasharon prison to al-Demon prison after protesting for two months in September 2018 new punitive measures against them.
According to Addameer there are now 53 women detained at al-Damon, this includes two minors and two women under administrative detention.