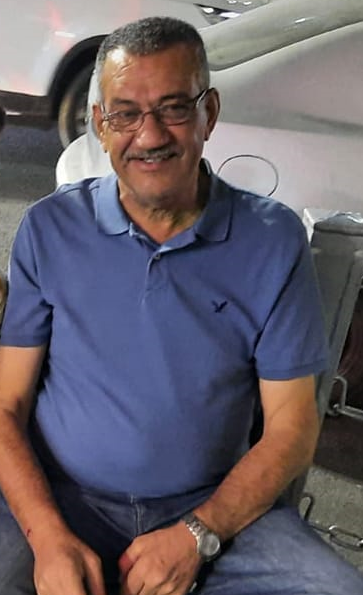 The Israeli occupation forces (IOF) arrested former prisoner Jamal Zaid, 63 years, at dawn on Wednesday 15 September 2021 from his home in Ramallah near Al-Am'ari Palestinian Refugee Camp, despite his poor health conditions. The detainee Jamal suffers from kidney failure and requires dialysis daily. His arrest at dawn coincides with the date of his dialysis session. Later, on Friday 17 September 2021, Salem military court confirmed a six-day detention extension to either submit a list of charges or for the issuance of an administrative detention order against Jamal.
According to his family, IOF stormed their house at 3:30 in the morning, during which Jamal was awake and opened the door for them. The soldiers ordered that he bring his medicine for his detention. After a quick search in various rooms of the house, in which the family informed the soldiers that his dialysis appointment is today, they told the family that they will take him for dialysis in Sha'ari Tasdeeq Israeli Hospital. Nevertheless, he continues to be arbitrarily detained in Ofer Prison under harsh conditions that do not bear his medical condition. Transferred to Ramleh Clinic prison.
Jamal Zaid is a former prisoner who spent a year under administrative detention from 22 May 2019 until 22 May 2020, during which Addameer and Physicians for Human Rights monitored his deteriorating health conditions. He continues to need urgent medical care to prevent his health from deteriorating in light of his struggles with diabetes and complications with his kidneys and glands.
Addameer warns of Jamal's precarious health condition and notes that the conditions of the prisons are far from suitable for a sick detainee who needs constant medical attention, especially in light of the COVID-19 pandemic. Furthermore, the transport of detainees, particularly ones who are sick, via the "Bosta" in harsh conditions represent another danger to the health and life of Jamal Zeid. Addameer calls on the ICRC to immediately visit detainee Jamal Zaid, confirm his current health status, and ensure that he receives the appropriate medical treatment for his health.