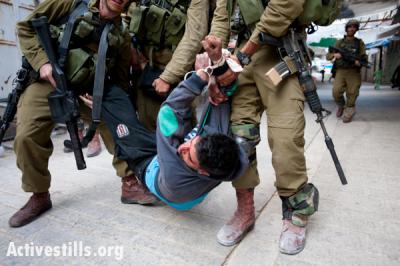 16-year-old Ahmad Khdour was arrested on Monday, 02 January 2017 near Ofer prison, where he is currently being held. The child has been taken to court for five hearings so far, and no charges have been put forth.
Ahmad Khdour, who suffers from Leukemia and Epilepsy, also has a disability in the movement of his hand. He suffers from partial seizures as a result of his medical condition.
His family has expressed concern regarding his health condition due to his chronic illnesses and frequent need for medication.
Addameer strongly condemns the continued detention of the chronically ill child, who appears to present no security threat to the area, and who requires proper and consistent medical treatment.
Addameer further calls upon international actors, including the United Nations, International Committee of the Red Cross (ICRC), and the European Union to immediately intervene for the release of the child, in order for his vital treatment to continue. Currently, over 300 Palestinian children are held by Israeli forces.