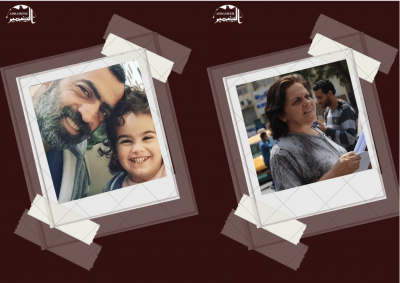 In the first days of November, the Israeli Occupation Forces arrested Khitam Sa'afin, activist and the head of the Union of Palestinian Women's Committees, Muhannad Al-Azzah, Palestinian human rights defender, in addition to several other Palestinians during early dawn raiding operations around various areas in the West Bank.
On Monday, 2 November 2020, Khitam Sa'afin was arrested from her home in Beitounia by the Israeli Occupation Forces. In 2017, Ms. Khitam, 56 years old, was subjected to administrative detention for three months. Notably, Ms. Khitam is an active feminist and human rights, defender. She is a mother of three and a grandmother.
Muhannad Al-Azzah was arrested on Sunday, 1 November 2020, from his home in Kobr, Northern of Ramallah. Mr. Muhannad, 39 years old, originally from Al-Azzah Palestinian Refugee Camp in Bethlehem, is a father of one and former prisoner, in which he spent three years in Israeli prison and was subject to a lengthy interrogation. 
The targeting and harassments of Palestinian activists and human rights defenders constitute a continuation of Israel's policy to silence those who advocate and voice opposition to the Israeli occupation's policies.