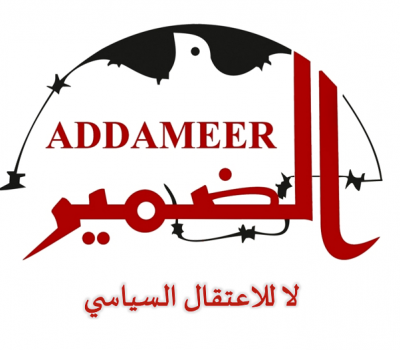 Date of Birth: 14 August 1960
Place of Residence: Nablus
Elected Member of Nablus municipality Council, M.Sc
Date of arrest: 6 August 2008
Place of detention: Hasharon prison
Postal address:  Hasharon prison, Ben Yehuda, P.O. Box 7, 40 330 Israel
File #: 1028/09
ADMINISTRATIVE DETENTION
Number of order renewals: Two
Expected end of administrative detention order: 30 October 2009
Majeda Fidda was arrested from her family home in Nablus a few minutes past midnight on 6 August 2008 Israeli soldiers stormed her house for the second time in a month. Majeda was taken into custody and the soldiers confiscated her personal laptop computer.
Majeda was taken to Huwwara provisional detention centre located in the outskirts of Nablus. Later transferred to Sheve Shamron settlement near Jenin, she was transferred that same night back to Huwwara provisional detention centre where she was interrogated for a two hour period. During this second transfer, she was left to wait for long hours on the street, under the surveillance of a female soldier. After the questioning in Huwwara, she was transferred to Hasharon prison where she remained in detention throughout her trial.
Following her interrogation at Huwwara, a list of charges was issued against Majeda. Among the charges were allegations of membership in the Change and Reform bloc, a political association alleged in the charge sheet to be an illegal party.  In fact, Majeda was a member of the Change and Reform Party, having run successfully under their banner in Nablus municipal elections in 2005. However, the Israeli authorities had not declared the Change and Reform bloc an "illegal party" at the time of the elections, and did not do so until 2007, almost two years after these municipal elections took place. At the time of Majeda's election, Israel had voiced no opposition to the participation of the Change and Reform bloc, giving rise to the impression that it did not then constitute an "unauthorized association", of which both membership and activity in which constitute a criminal offense under military regulations.
The legal procedures in Majeda's criminal trial lasted for five months, ending on 31 December 2008 when she was acquitted of all charges. However, instead of releasing Majeda, the Israeli authorities immediately issued an administrative detention order against her, for a term of six months beginning on 6 January 2009 and ending 5 July 2009. On 12 January 2009, in the judicial review of the administrative detention order, the judge refused to confirm the order as issued and instead referred her for further interrogation until 3 February 2009.
The prosecution appealed against the judge's decision and the date for the appeal hearing was set for 1 February 2009. At the hearing, the appeal judge transferred Majeda's file to the Judge of First Instance who reduced the order until 12 February 2009. Both the prosecution and defense appealed against the decision. However, the appeal hearing accepted the arguments of the prosecution and the order was subsequently extended until 31 March 2009, so that an interrogation could be conducted.
On 31 March 2009, instead of being released, Majeda's administrative detention order was confirmed for a further 6 months, until 30 September 2009. During the judicial review of the renewed order on 5 April 2009, the judge reduced the order to 3 months, setting Ms. Fidda's possible release for 30 June 2009. The prosecution appealed his decision demanding a further extension, and the defense appealed the renewal of the administrative detention order. On 26 April, the appeals court confirmed the three month detention period and rejected both the prosecution's and the defense's pleas.
On 29 June, Ms. Fidda was informed that her detention without charge or trial would be extended for an additional four months. The date of her potential release is now 30 October 2009.
Previous arrests
Majeda's current detention marks her third encounter with Israeli soldiers and the military courts. She was arrested and placed under administrative detention in Hasharon prison from 3 March 2005 until 2 September 2005. Then, on the night of 22 July 2008, just weeks before her last arrest, Israeli soldiers stormed Ms. Fidda's home during her absence and proceeded with an unlawful search and seizure. Among the items confiscated by the soldiers were two desktop computers and files related to her work at the municipality of Nablus.
PROFESSIONAL LIFE
A few months after her first release, on 15 December 2005, Majeda was elected to the Council of Nablus municipality. During her term as councilor, she created a new department at the municipality dealing specifically with environmental issues. She initiated an ambitious project called "Green Nablus", a tree and flower planting campaign. As a result, many parks and green spaces in Nablus and surrounding villages were created. Majeda also took part in a municipal recycling course organized in Brussels in cooperation with various Belgian municipalities.
Majeda holds an MSc degree in Pharmacology from Moscow University in Russia. Prior to her work in the municipality, she worked as a pharmacist for several years. In 2004, she launched a media and documentation project aiming at informing press agencies of local events in Nablus. However, her 2005 arrest was a major setback to the project effectively leading to its end.
Majeda loves to read, and is interested in arts and enjoys embroidering, drawing, painting on glass and knitting. She has also attempted to apply her artistic skills to interior design decorating friends' houses in Ramallah and Nablus. In fact, prior to her arrest, she intended to pursue a degree in Interior Design.
MAJEDA'S FAMILY
With the exception of her sister Arwa who holds a Jerusalem identity card, Majeda's whole family – her four other sisters and both parents – are denied permits to visit her in prison under the premise that there are no familial ties between them. Since her imprisonment, her father, aged 74, has suffered from depression and does not eat sufficiently. He has seen Majeda only once in court before her case was referred to administrative detention. As judicial reviews of administrative detention orders are closed to the public, only Majeda's lawyer will be permitted to accompany her before the court for the duration of her detention.
DETENTION CONDITIONS
Majeda is detained in section 12 of Hasharon prison, one of Israel's largest facilities, together with approximately 32 other Palestinian female prisoners. The building which now constitutes the prison complex served as the headquarters of the British Mounted Police during the British Mandate in Palestine and, as such, was never designed for the incarceration of women.
Majeda suffers from the harsh detention conditions. She complains of overcrowding, humidity, lack of natural sunlight and adequate ventilation, as well as poor hygiene standards. Majeda and the other female prisoners are allowed only three hours of daily recreation time.1 She currently shares a room in section 12 with one other prisoner, a room that is reportedly very small, only two meters long and two-and-a-half meters wide. It includes a small bathroom, two bunk beds and three small closets. The lighting is very weak, forcing Majeda to buy a lamp in the prison canteen at her own expense. Majeda's health has also recently drastically deteriorated. She now suffers from constant back pain and high blood pressure. While she receives some medical treatment, as a pharmacologist, she says that the treatment is inadequate and includes neither real follow-up nor specialized gender sensitive care. As a result, she fears to trust the doctor's recommendations and does not take the medication she is prescribed. Majeda also complains of the solitude she faces in prison, given that she does not receive regular family visits.
ACT NOW!
Here is how you can help Ms. Majeda Fidda:
Send Majeda letters of support to her postal address in prison
Write to the Israeli government, military and legal authorities and demand that Ms Majeda Fidda be released immediately and that her administrative detention not be renewed.
Write to your own elected representatives urging them to pressure Israel to release Ms. Majeda Fidda and to put an end to such an unjust, arbitrary and cruel system of incarceration without trial.