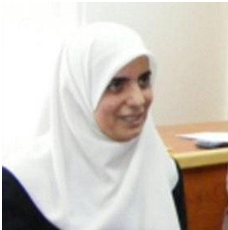 Arrest
On 13 November 2012 an Israeli Occupying Forces (IOF) unit with female soldiers raided Muna's house in Jenin and searched it for three hours. During the raid, the family's home computer and Muna's laptop were confiscated. The IOF arrested Muna and took her to Al-Jalameh interrogation center.
Her arrest has received numerous extensions. While in Al-Jalameh Interrogation Center, the IOF extended her detainment until 19 November 2012. The next day, her detention was once again extended for another 8 days. She was eventually transferred to HaSharon women's prison, illegally located inside Israel.
As of publication, Muna has been indicted but has yet to receive a sentence from the military courts. It is worth mentioning that Nawal Sa'di, another female prisoner who was arrested at the same time as Muna, was sentenced to 20 months imprisonment on 22 January 2014.
On 22 February 2013, Mona began a hunger strike in solidarity with her brother Tarek Qa'adan, a detainee who began a hunger strike in protest of his administrative detention. She concluded her strike on the same day as her brother on 27 February 2013, when he guaranteed that his administrative detention would not be renewed.
Importantly, Muna Qa'adan was one of the prisoners released in the December 2011 prisoner's exchange deal. Since the exchange, at least nine of the exchanged detainees have been rearrested, including Muna. This practice of arbitrarily re-arresting prisoners that were released as part of negotiated deals is clearly demonstrative of Israel's lack of respect for agreements made with Palestinian parties.
Previous Arrests
Muna was previously arrested on 15 December 1999. During the course of her detainment, the IOF subjected her to torture for 28 days. Several torture techniques were used against her, including what is infamously known as the "shabbih." This act of torture involves tying the detainee's arms and legs to a chair and completely blocking the person's vision with a mask or cloth sack. Very loud music is played, causing sensory disorientation. The detainee will often be left in this position for very long periods of time, and may be subject to beatings.
Muna described to Addameer staff that she was physically beaten once, and that she was very regularly subjected to extreme sleep deprivation. Most interrogations occurred during the night, and her windowless isolation cell (only 5.1 cubic square meters small) was brightly illuminated around the clock, interrupting her natural sleep patterns. The IOF very often deprived her of showers, and would frequently forbid her from changing her clothes.
In protest of these conditions, Muna commenced an open hunger strike for 30 days, until she was released 40 days after her arrest.
Her second arrest was on 12 September 2004, and she was sentenced to a year imprisonment.
Her third arrest was on 2 August 2007. She was held under administrative detention until her release on 20 July 2008.
Her fourth arrest occurred on 31 May 2011. During this time she was held in solitary confinement until, to demand that she be placed in a communal cell, she went on hunger strike for a total of 16 days. It was during this detainment period that she learned of her mother's death on 22 July 2011. She was released as part of the prisoner exchange deal on 18 December 2011.
Health Conditions
Muna suffers from high blood pressure, chronic inflammation of her colon, a stomach ulcer, frequent nausea, and her feet swell painfully. Some of her ailments have been attributed to the long years of arrest and torture she has endured in Israeli prisons. She was receiving treatment for her ailments at the time of her most recent arrest, and although her brothers insisted that the IOF allow Muna to bring her medicines with her, it is unclear whether she has been permitted to use them. Although Muna had frequently used hunger strikes as a means of resistance in prison, her current health conditions prohibit her from doing so safely. Her family has expressed great concern that she is not receiving proper treatment.
Family
Muna lives with her three brothers (Tarek, Mahmoud, and Muawia) and their families. Her brother Tarek was previously detained under an administrative detention order and held an open hunger strike for 92 days. Mahmoud has been arrested 5 times over the course of his life, and Muawia twice.
The frequent raids have greatly affected the family. The 15 children living in the household have suffered from over 25 arrests and raids, the majority of which occurred in the middle of the night and were violent in nature.
Legal Status
The IOF indicted Muna, with roughly the same charges that had been leveled against her before her release during the prisoner's exchange deal. Muna is currently being tried in Salem Military Court.
ACT NOW!
*Write to the Israeli government, military and legal authorities and demand that Muna Qa'adan be released immediately. 
•           Brigadier General Danny Efroni
Military Judge Advocate General
6 David Elazar Street
Harkiya, Tel Aviv
Israel
Fax: +972 3 608 0366; 
•           Maj. Gen. NitzanAlon
OC Central Command Nehemia Base, Central Command
NevehYaacov, Jerusalem
Fax: +972 2 530 5741
•           Deputy Prime Minister and Minister of Defense Ehud Barak
Ministry of Defense
37 Kaplan Street, Hakirya
Tel Aviv 61909, Israel
Fax: +972 3 691 6940 / 696 2757
•           Col. Eli Bar On
Legal Advisor of Judea and Samaria PO Box 5
Beth El 90631
Fax: +972 2 9977326
*Write to your own elected representatives urging them to pressure Israel to release Muna Qa'adan and to put an end to such an unjust, arbitrary and cruel system of incarceration without trial.