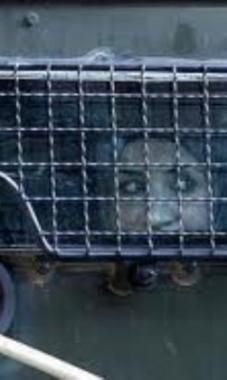 Arrest:
Israeli Forces raided Sabah's home at 3:00 am and searched it violently. They detained the children in one room by themselves and interrogated Sabah in a separate room. A female soldier strip searched her and then told her that they have an arrest order. They took her outside the house without allowing her to say goodbye to her children. They shackled her hands behind her back and blindfolded her. They took her to Etzion detention center. She was searched a number of times and stayed there until 8:00 am. She was then transferred to Ofer prison. Her hands where shackled behind her back the whole time. She was interrogated in Ofer prison for three hours. She denied all of the accusations. She was later transferred to HaSharon prison and then to Damon prison.
Administrative Detention
On 31/10/2016, Sabah's administrative detention order was confirmed for four months starting from 26/10/2016 and ending on 25/2/2016 claiming that the detainee poses a threat to the security of the area.
It should be mentioned that this is Sabah's second order; she received a six-month administrative detention order starting from 19/6/2016 and ending on 18/12/2016 which was later reduced to three months, however, the prosecution appealed and the appeal court raised it to four months.
The prosecution claimed that the detainee was involved in hostile activities and still poses a threat to the security of the area. The prosecution did not clarify the nature of these activities claiming that everything is in the secret file.  
The detainee's lawyer confirmed that the material that is presented against Sabah are not of any adequate legal basis and that she does not have a criminal past or any misconduct, and that she should thus be released back to her children and family.
The military judge confirmed her order after claiming that he reviewed the secret file and he concluded that the detainee is dangerous and detention is the only way to avoid the threat she poses. He added that releasing her now poses a threat to the security of the state.
Sabah's file confirms that the occupation authorities practice administrative detention arbitrarily violating international laws and standards. The occupation forces resort to administrative detention when they fail to prove the accusations against a detainee. The Fourth Geneva Convention and other international conventions and laws stressed the illegality of using administrative detention systematically as an alternative to fair trial.
Family:
Sabah is married to Mr. Issa Far'oun. She is a mother of four children, Abdul Razeq (15 years old), Alaa (14 years old), Tala (10 years old) and Leen (5 years old); all of her children are currently in school. Sabah's family miss the presence of their mother and wife. Not knowing the reasons of her arrest or the date of her release increases their mental suffering.