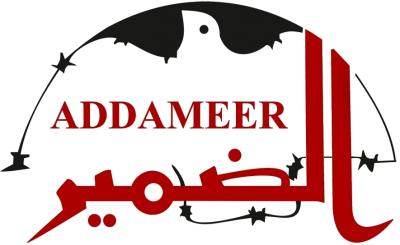 On 2 November 2023, the Palestinian Human Rights Organizations Council (PHROC), the Community Action Center at Al-Quds University, and the Union of Agricultural Work Committees sent an urgent appeal to 15 United Nations (UN) Special Procedures, and the UN Commission of Inquiry (CoI), calling on their urgent intervention in light of Israel's alarming escalation of its decades-long, widespread and systematic attacks against Palestinians in every part of historic Palestine. 
While Israel leaves no place safe in Gaza, and subjects the protected 2.3 million population to imminent genocide, our organisations have continued to document and monitor the deteriorating human rights situation and Israeli oppression of Palestinians throughout historic Palestine. The urgent appeal highlighted a number of repressive measures that have been recent features of Israel's violations. These measures include, among others, systematic use of excessive force, including lethal force; condoning, encouraging, and enabling of settler violence – including by arming the already well-armed Israeli settlers –; movement restrictions; mass campaign of arbitrary arrests; retaliatory measures against Palestinian prisoners and detainees; repression of the rights to freedom of speech and assembly against Palestinians who show support for their people in the Gaza Strip; and punitive measures, arbitrary detention, and degrading treatment of Palestinian workers from Gaza who were present inside the Green Line on 7 October 2023.
Underscoring that Israeli repression of the Palestinian people, regardless of their location, is part and parcel of the broader context of Israel's settler colonial apartheid regime, the joint urgent appeal called the UN special procedures and the CoI to, inter alia: 
Demand Israel to immediately cease its aggressive military offensive on the Gaza Strip and to immediately and unconditionally allow the unimpeded access of fuel, water, food and humanitarian aid, including medical supplies, into the Gaza Strip;
Urge all states to immediately mobilise to enforce a ceasefire in the Gaza Strip, and to push Israel to reinstate the supply of fuel, water, food, electricity and medical and humanitarian aid, necessary for the survival of the protected population;
Demand Israel to immediately bring their rules of engagement for the use of live ammunition in line with international human rights law;
Demand Israel to end its institutionalised impunity for settler violence and 
Call on states to implement a mandatory and comprehensive arms embargo nationally or multilaterally against Israel;
Demand Israel to release all Palestinian political prisoners, and to end its widespread and systematic use of arbitrary detention, including administrative detention, and the commission of torture and other ill-treatment against Palestinian detainees, and prisoners;
Demand Israel, the Occupying Power, and the Israeli Prison Services to ensure and uphold Palestinian political prisoners' right to life and the highest attainable standard of health and mental health, and to avoid and end all forms of arbitrary, retaliatory, and collective punishment imposed against Palestinian political prisoners; 
Demand Israel to abide by its obligations under international human rights law, especially in light of rights violations based on freedoms of speech and assembly among Palestinians with Israeli citizenship and Palestinian Jerusalemites;  
Demand Israel to disclose the names, locations, and details of the detention of Palestinians from Gaza, ensure their rights are respected, including their right to legal representation, and refrain from ill-treatment and torture against them;
Call on the UN Security Council to implement economic sanctions and other countermeasures until Israel adheres to its obligations under international law; and
Recognise the root causes underpinning the ongoing Israeli military aggression on Gaza and continuous and systematic violations against Palestinians elsewhere in historic Palestine – inherent in Israel's apartheid regime, as a tool of its settler colonialism, and the denial of the right to self-determination of the Palestinian people, including their right to return. 
Read the full urgent appeal attached