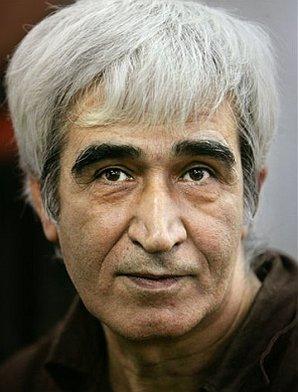 Ramallah- 29 July 2015
Imprisoned Secretary-General of the Popular Front for the Liberation of Palestine (PFLP) Ahmad Sa'adat told Addameer's lawyer Farah Bayadsi, who visited him earlier today, that the prisoners in Nafha prison will continue their disobedience measures including closing the cell blocks, refusing recreation time in the yard and ending all communication with the prison administration until their demands are met. The prisoner's demands are: 
•

For the administration to meet with the chosen representative Alaa Abu Jazar
•

End the punitive measures that are imposed on the sections
•

Remove prisoners from isolation
•

End all night raids and searches 
Sa'adattold Adv. Bayadsi that at 4:00 AM on 27 July 2015, the Massada Unit conducted a surprise raid in Nafha prison in cell #85, prompting the prisoners to burn the cell down. A collective decision across all political parties determined that any cells that are raided should be promptly burned down as an act of disobedience and as a protest of the violent and arbitrary raids. 
Due to the fire, a number of the prisoners experienced difficulty briefing, and were then transferred into isolation cells. Simultaneously, the Massada Unit also raided Section 10 in the same prison. Prisoners testified that they heard screams, loud noises and knocking on the doors. Prisoners in Section 10 were transferred to Section 1 in the same prison. 
Sa'adat further stated that he believed this attack on the prisoners in Nafha is part of the mass raids regularly conducted by the occupying forces, especially after the formation of the new government earlier this year. He added that the prison's administration justified the violent raids by claiming that they wanted to confiscate mobile phones that were near the prison's perimeter, that would be ultimately transferred to the prisoners. No cell phones have been produced in the raids.
Sa'adatalso confirmed that he was not attacked personally, and the attack was on all of the prisoners in Nafha. He also confirmed that he is in good health. 
Addameer affirms that this attack is part of the mass attacks and punitive measures practiced by the occupying forces against Palestinian prisoners and detainees, which include harsh punishments during the attack on Gaza, proposing and approving discriminatory laws and legislations that violate international law.
According to Addameer's statistics, there is a marked increase in the number of raids that are implemented by the IPS Special Units. In 2010 there were a total of 120 raids reported by the prisoner's movement, which rose to 180 annually by 2014. Addameer believes that these systematic, violent raids are an attempt to break the unity of the Palestinian prisoner's movement by attempting to prevent them from forming a unified position or strategy to oppose the daily violation of their human rights.