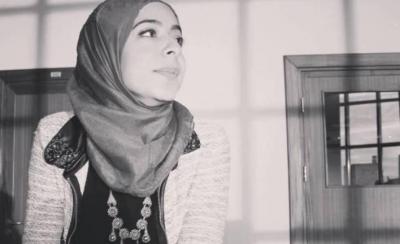 On Thursday 17 September 2020, Master's student Tasneem Qadi was released by Ofer Israeli military court after 44 days in Petah Tikva interrogation center. Following the military prosecutor's list of chargers against Tasneem, which included her affiliation to a political group deemed illegal under Israeli law, the court ruled that the detention period should suffice and further imposed a fine of NIS 1,000.
According to the military prosecutor, Tasneem sent greetings from her Jerusalemite female friend to another male friend in Lebanon, which formed a link between the two females and a Lebanese an illegal political group under Israeli law. Furthermore, The Israeli Security Service in a public statement noted that such actions are in violation of the law and are a "threat to Israeli security".
Notably, on Tuesday 4 August 2020, Tasneem Qadi, 29 years old, was arrested from her home in Al-Bireh during an Israeli Occupation Forces dawn raiding. For thirty days Tasneem was denied access to her lawyer and endured tough conditions during the interrogation process. Tasneem explained that she was interrogated daily for the period of two weeks, from early hours in the morning up until eight in the evening. Furthermore, she noted that in an attempt to pressure her, the interrogators continuously threatened to hold her under administrative detention and arrest her family members, in addition to methods deception and lying.